This month you're in for an unusual treat: a real sideshow banner painter—the incredible Marie Roberts—a true native daughter of Coney Island. Be sure to check out the video about her at the end.
From Marie:
"My family spoke carney, I ran away from their sideshow traditions to become a painter. Painting sideshow banners for the not-for-profit arts center Coney Island USA brought an epiphany: I found a medium where the two halves of my life – the carney and the painter – could mingle and make art.
I love the manipulation of substance on substrate. I love that hand painted work can be seen on the street, be it a fresco madonna in Fiesole or freak show banners in Coney—it's real. Coney Art Walls has brought that experience in a magnified way to the Amusement area in Coney Island.
Coney Island is a place to bring my studio practice to the street, accessible 24/7. People hip and unhip, visually educated and not are here and Coney Art Walls is bringing the experience of seeing lots of real art to southern Brooklyn.
Marie's website:
The Coney Island Museum:
A studio visit by MoMA PS1:
http://momaps1.org/studio-visit/artist/marie-roberts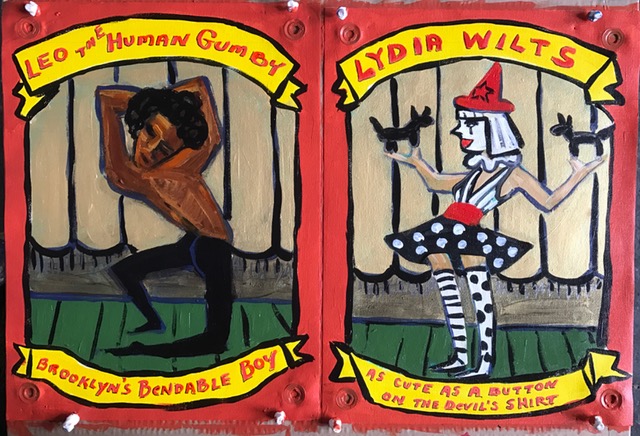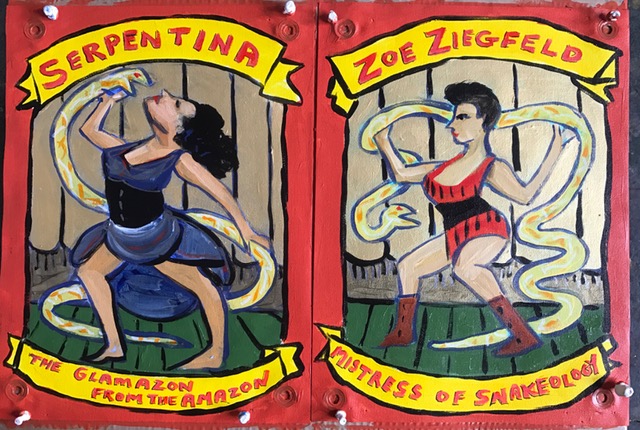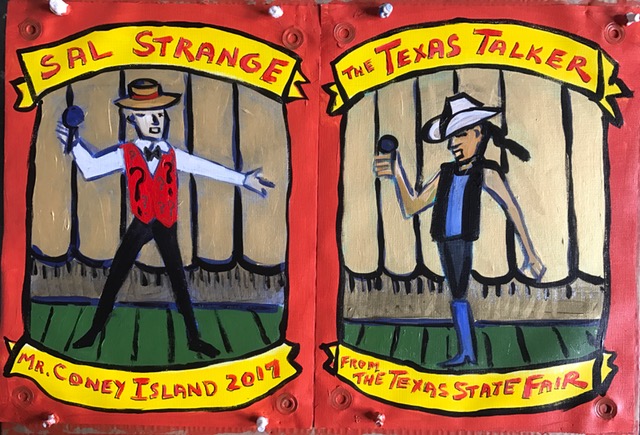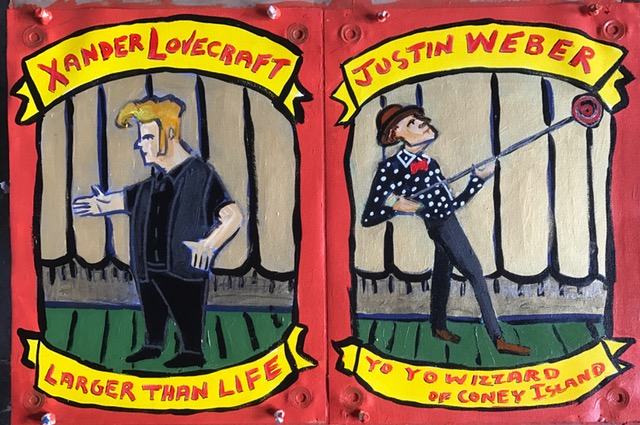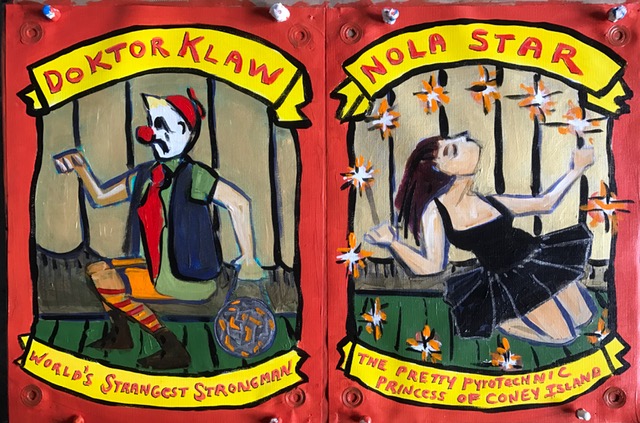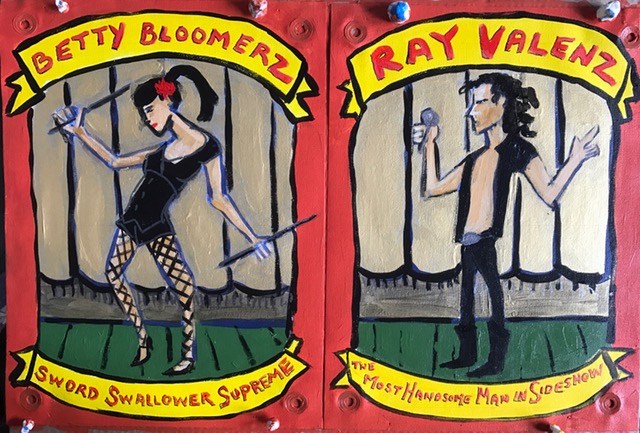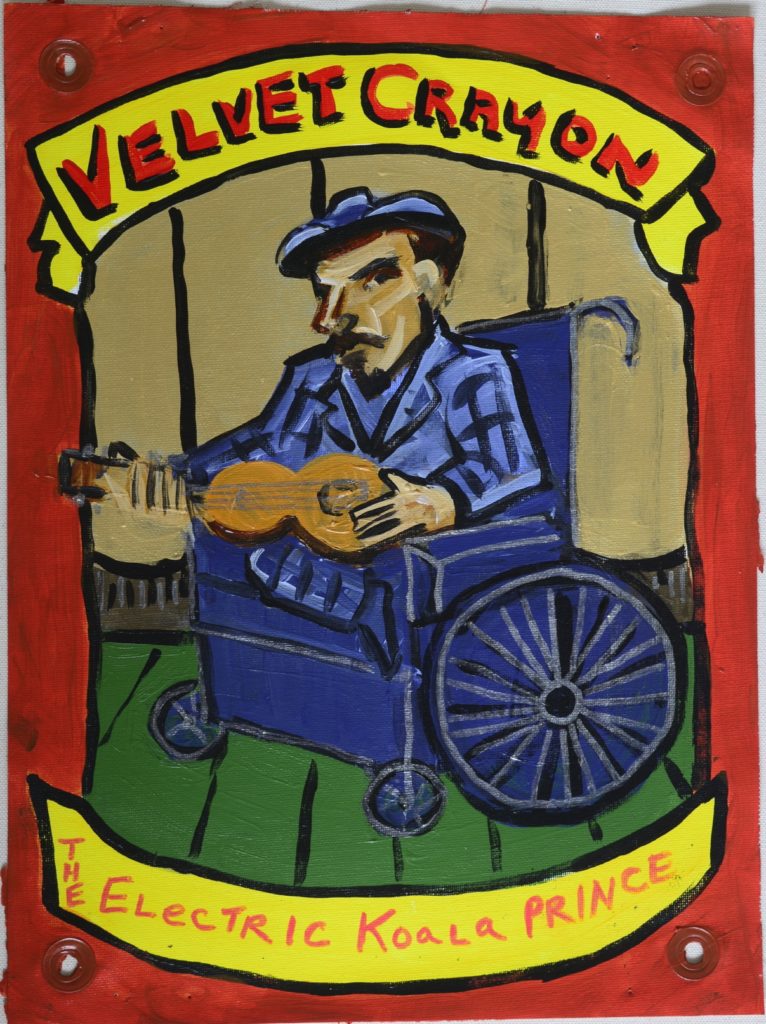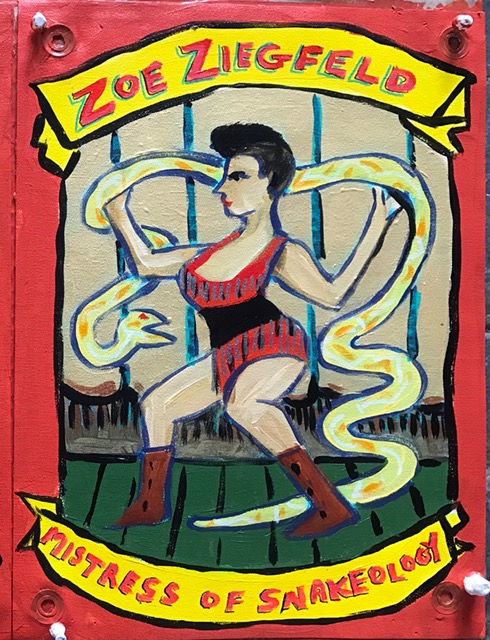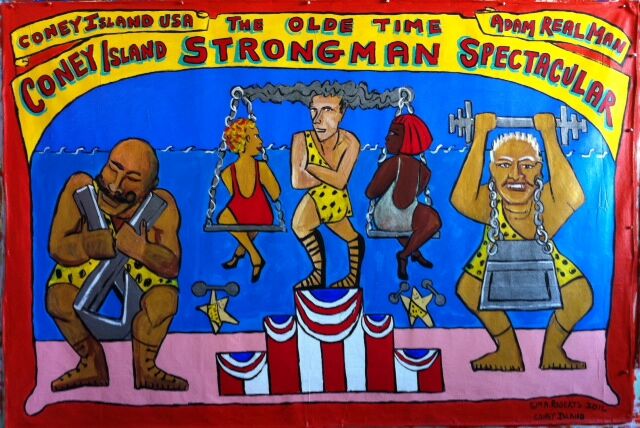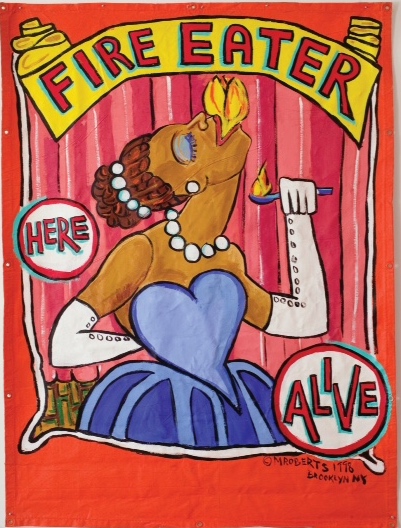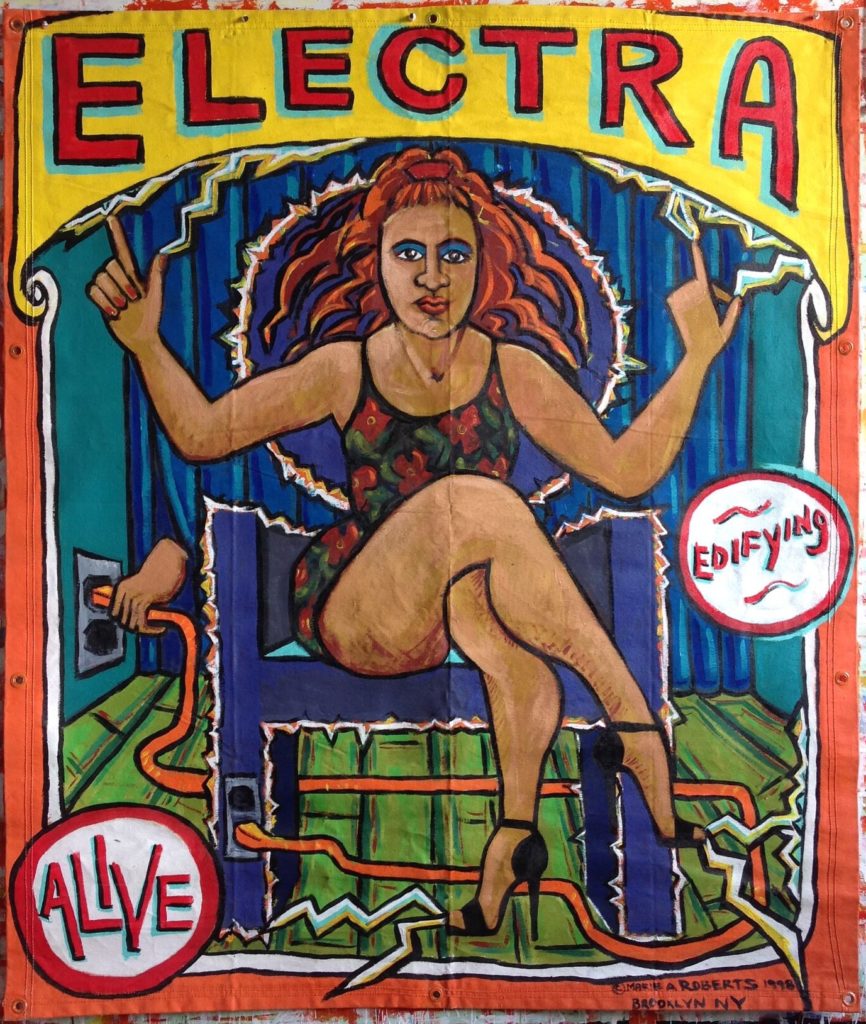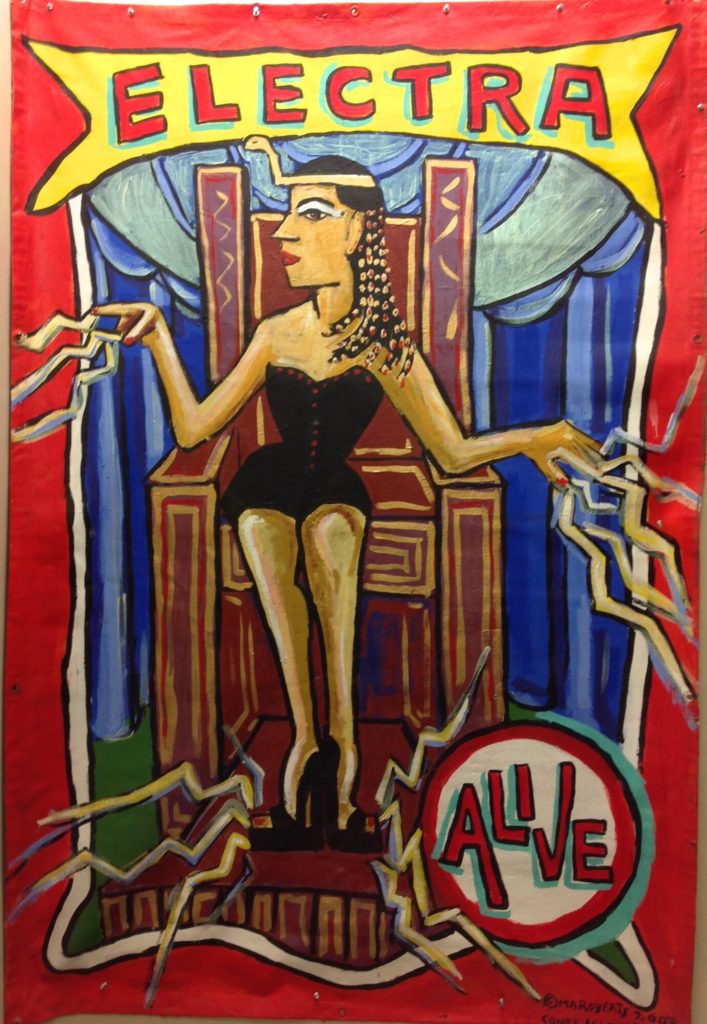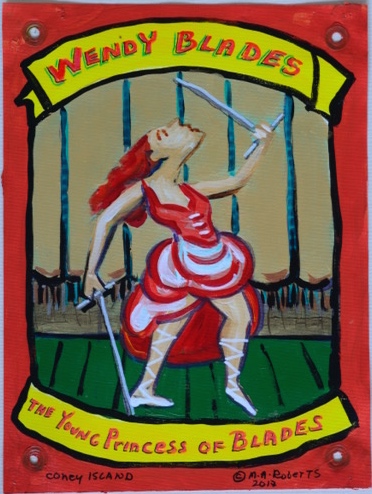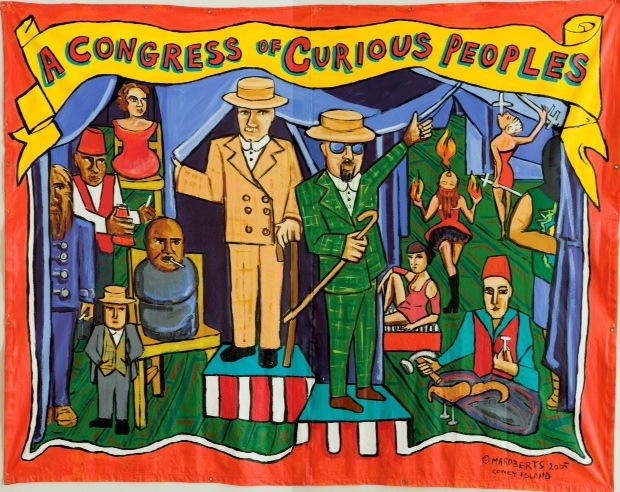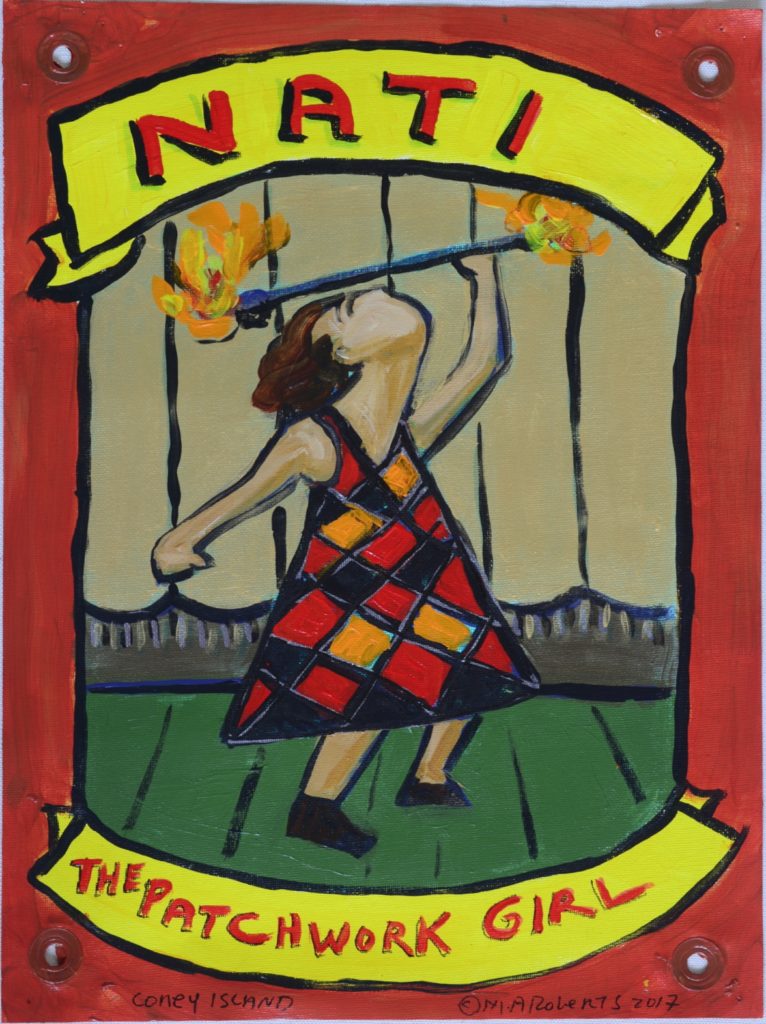 Here are two Coney Island art walls Marie generously painted:


Marie Roberts is a painter and native New Yorker, living and working in Southern Brooklyn. She received a BA in art from Brooklyn College and an MFA in painting from Queens College (CUNY) and is a Professor of Art at Fairleigh Dickinson University and an Artist in Residence at the not-for-profit arts center Coney Island USA.
Her work is included in the collections of the Metropolitan Transit Authority NYC, The Village Voice, Merk, CNN, DiDomenico Partners, Laughing Lotus Yoga, and Feld Entertainment as well as private collections.
Roberts has been the subject of several short documentaries, including Sideshow Picasso by Marilyn Agrelo and the 2015 This Side of Dreamland by Joshua Glick and Patrick Reagan. She is included in Coney Island Lost and Found by Charles Denson, City Lights: Tales of New York by Dan Barry and in media as diverse as The New York Times and TLC's Cake Boss. She is an ethical vegetarian tending toward vegan.
Sideshow Picasso by Marilyn Agrelo: