"Coney Island in the summer of 1957—what time or place could be more magical?  Sheila Martin has concocted a semi-mystical, very real, and beautifully illustrated tale of growing up in America's playground.  A story that lives on the edge of dreams, where the water meets the sand and the sky."
—Kevin Baker, author of the New York Times bestseller Paradise Ally, Dreamland, and Luna Park, among many other books.
"The seamless interweaving of multicultural folklore, blues music, and an urban coming-of-age story makes for a fresh, compelling read."
—Booklife Prize, 2017
The thrills start in Coney Island on Memorial Day, 1957, when a young girl who grows up in the kinetic energy and dark undercurrents of the famed rides and amusements receives a deadly secret message.
She's changed her name to Brooklyn because if anyone has the right to sing the blues she figures it's her. That summer she's faced with the death of her beloved grandmother and her fear that someone else is going to die. Threats come to her through the music she loves—the songs of a sleazy lounge singer and those of a legendary Delta Bluesman who travels with an elusive dog.
But who will die next? Her anorexic mother? Homicidal aunt? Best friend? Brooklyn herself? Or maybe it's the elderly Yiddish boarder who claims she cheated the Angel of Death but he's still after her.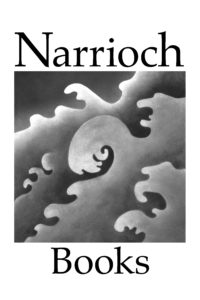 REVIEWS:
NetGalley:
https://s2.netgalley.com/book/98528/review/361335
Kirkus:
https://www.kirkusreviews.com/book-reviews/sheila-martin/coney-island-book-dead/
Booklife:
https://booklife.com/project/the-coney-island-book-of-the-dead-an-illustrated-novel-18853
EXCERPTED IN: Ginosko Literary Journal, #19 http://www.ginoskoliteraryjournal.com/downloads.htm
https://www.kirkusreviews.com/book-reviews/sheila-martin/coney-island-book-dead/https://www.kirkusreviews.com/book-reviews/sheila-martin/coney-island-book-dead/https://www.kirkusreviews.com/book-reviews/sheila-martin/coney-island-book-dead/https://www.kirkusreviews.com/book-reviews/sheila-martin/coney-island-book-dead/https://www.kirkusreviews.com/book-reviews/sheila-martin/coney-island-book-dead/Martin, The Coney Island Book Of The Deadhttps://www.kirkusreviews.com/book-reviews/sheila-martin/coney-island-book-dead/https://www.kirkusreviews.com/indie-reviews/dashboard/FYTMJTWDRF/Martin, The Coney Island Book Of The DeadSave