In the works: The Time Artist, a novel
Rachel, a passionate art student, drops acid with her friends and briefly sees through her future eyes. She's shocked to find a black revolver fitted neatly in her hand, then horrified to catch a fleeting glimpse of a nude body facedown in a pool of blood. She comes to realize that the only way to prevent it is to unearth the nature of time and consciousness.
Available at booksellers:

"Coney Island in the summer of 1957—what time or place could be more magical?  Sheila Martin has concocted a semi-mystical, very real, and beautifully illustrated tale of growing up in America's playground.  A story that lives on the edge of dreams, where the water meets the sand and the sky."
—Kevin Baker, author of the New York Times bestseller Paradise Ally, Dreamland,
and Luna Park, among many other books.
"The seamless interweaving of multicultural folklore, blues music, and an urban coming-of-age story makes for a fresh, compelling read."
—Booklife
The thrills start in Coney Island, 1957, the evening of Memorial Day, the first night of summer. Brooklyn, a spunky eleven-year-old girl, and her anorexic mother are standing on the boardwalk in the glow of the crimson neon sign of Brooklyn's gangster uncle's bar. The ceiling spotlight is cutting a shining cone through the darkly curling smoke revealing Lenny, a rat-pack crooner, seated at the piano playing and singing One for My Baby. He turns toward Brooklyn and gives her an electrifying look as he sings— "We'll drink, little girl to the end of someone you know…"
From then on it's a wild and dark ride—imbued with Yiddish and Delta folklore—of dysfunctional family crises and musical threats from Lenny, who may be the Angel of Death. This is counterbalanced by Mississippi, a kindly blues singer, who helps Brooklyn heal her grief over the recent death of her grandmother by teaching her to sing the blues.
PRIZES:
Winner of the 2017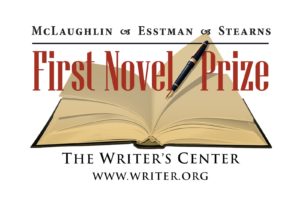 Also
It's a 2018 Darrell Awards Finalist. The winners will be announced 3-10-18
REVIEWS:
NetGalley:
https://s2.netgalley.com/book/98528/review/361335
Kirkus:
https://www.kirkusreviews.com/book-reviews/sheila-martin/coney-island-book-dead/
Booklife:
https://booklife.com/project/the-coney-island-book-of-the-dead-an-illustrated-novel-18853
EXCERPTED IN: Ginosko Literary Journal, #19 http://www.ginoskoliteraryjournal.com/downloads.htm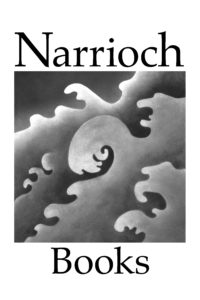 https://www.kirkusreviews.com/book-reviews/sheila-martin/coney-island-book-dead/https://www.kirkusreviews.com/book-reviews/sheila-martin/coney-island-book-dead/https://www.kirkusreviews.com/book-reviews/sheila-martin/coney-island-book-dead/https://www.kirkusreviews.com/book-reviews/sheila-martin/coney-island-book-dead/https://www.kirkusreviews.com/book-reviews/sheila-martin/coney-island-book-dead/Martin, The Coney Island Book Of The Deadhttps://www.kirkusreviews.com/book-reviews/sheila-martin/coney-island-book-dead/https://www.kirkusreviews.com/indie-reviews/dashboard/FYTMJTWDRF/Martin, The Coney Island Book Of The DeadSave