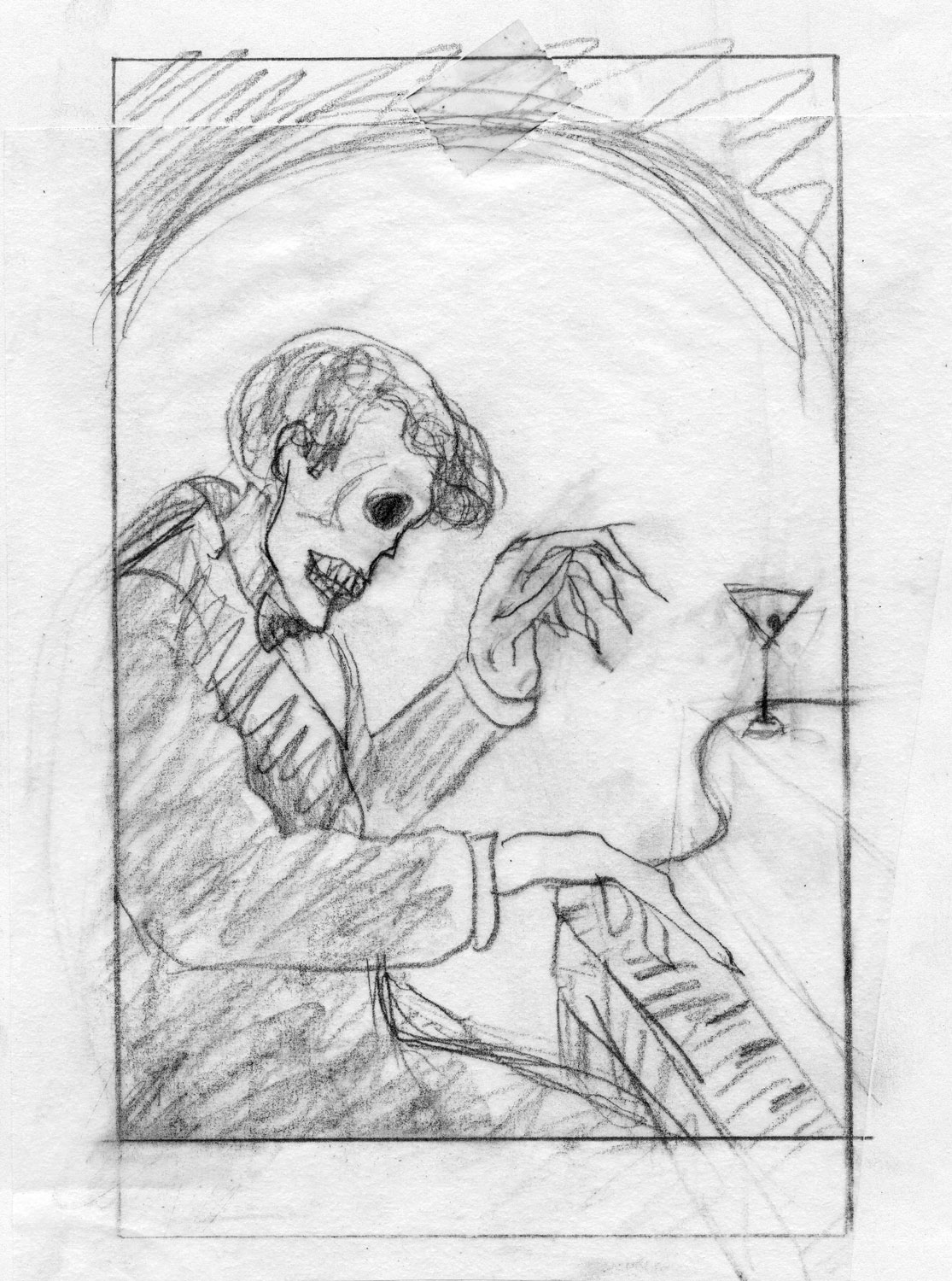 A rough thumbnail I did of Lenny's secret nature, though not the one I turned into an illustration. That one is still under wraps.
Lenny is a torch singer who sings at my eleven-year-old narrator, Brooklyn's uncle's boardwalk bar. He is far from what he seems, but she doesn't know it yet or what's in store for her in Spook-a-Rama.
The following is an extremely abbreviated excerpt from my novel.
The Cyclone's clank, clank, clank, eeeeeeeeeeeeek! was going full blast, and the Virginia Reel was generating loud screams of its own. Between shooting galleries, barkers, and frenzied sound effects, the whole place was exploding with noise. Yet I felt totally alone.
Then my ears started tingling. Cutting through it all was a familiar voice. It seemed to be there just for me. Could it be?
Thank heaven for little girls
For little girls get bigger every day…
Lenny! Our song!
Thank heaven for little Brooklyn
Come on this ride and on this ride please stay…
So I did have a friend in the world, my other secret singer.
I made my way through the crowd as fast as I could, until I spotted him. He was selling tickets at the Spook-a-Rama ticket booth…
I ran right up. He stopped singing and smiled down on me.
"Were you singing that just for me?" I asked. But of course I knew he was…
I got in and the attendant pulled the restraining bar down in front of me.
The car lurched into motion and off I went, through the giant legs of the Cyclops, past a life-sized witch, under the waterfall of blood, and Bang! through swinging doors and into total blackness.
Why is the macabre so fascinating? I think one reason is it roughs up the edges of life, puts a little tooth in its blandness. In my childhood memories of dark rides the thing that thrilled me was not so much the stunts (skeletons, ghouls, coffins, etc.) but the darkness itself and the sudden surprises.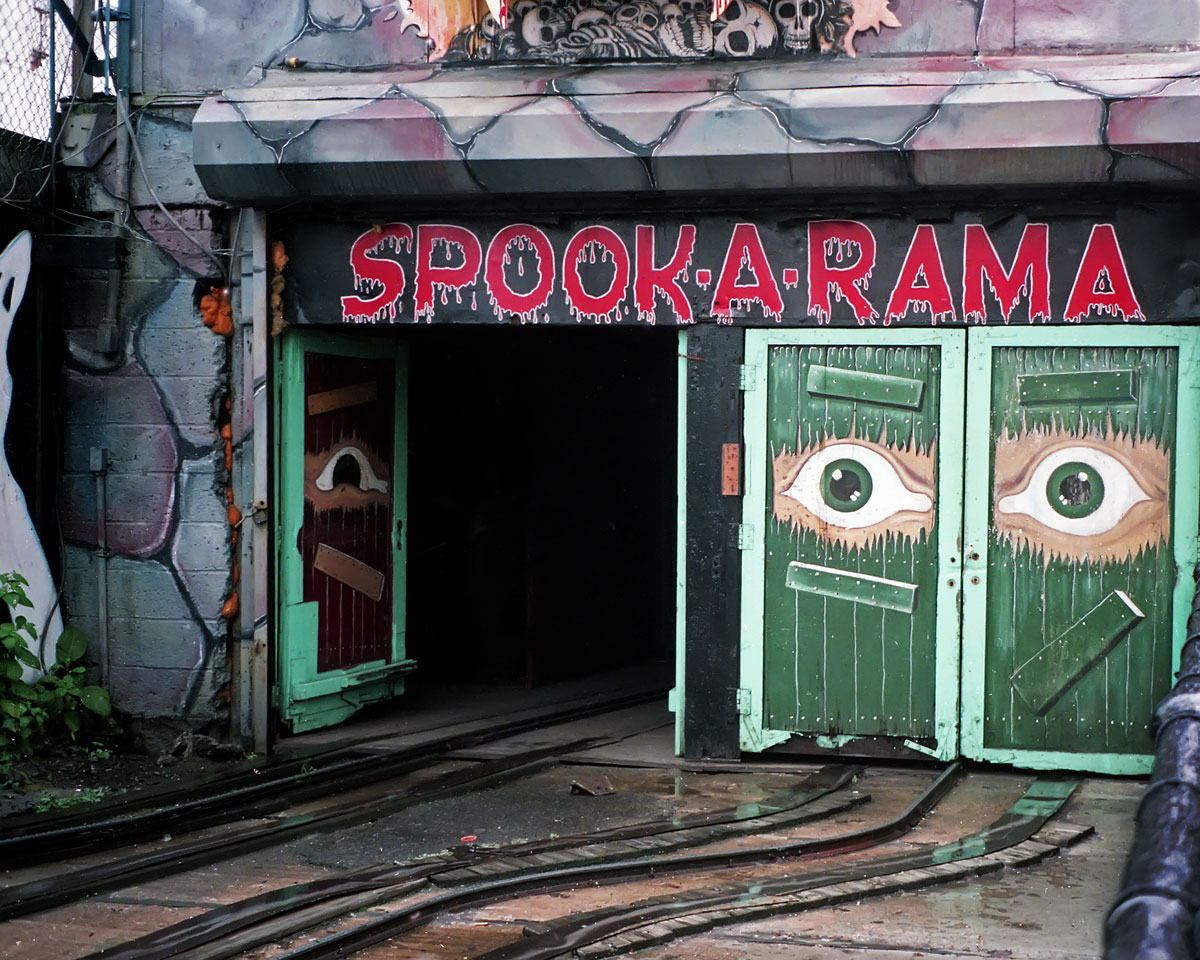 Photo: Jim Blythe, 1995
To see great photographs of Spook-a-Rama in the era of my story, 1957, please go to
http://www.laffinthedark.com/articles/coney001/coney2.htm