GRAND FINALE!
This—my last monthly Coney Island exhibition—is going out with a big bang. Presenting the amazing, gorgeous, evocative visual art of Thomas Sciacca.
In his words:
"Thomas Sciacca began the series Sideshow Serenade in late 2012.
"It was originally proposed and developed with artist Mark Wright, vintage boutique owner Shannon Wolf, and tattoo artist Whispering Danny, all from the Kansas City area. The ongoing series depicts both historical and current day circus and sideshow performers from around the world. The finished works vary so far as materials and formats: prints, drawings on paper, painted canvas, plywood, found objects, jewelry, shadow boxes, wall clocks, free standing life sized figures on plywood, toys, and electrified signage. Sideshow Serenade has been the subject of one person shows with Rock Candy Boutique, Todd Weiner Gallery, and Phoenix Gallery, in Kansas City, Missouri."
To view and purchase his wonderful prints I highly recommend you go to:
http://www.redbubble.com/people/thomassciacca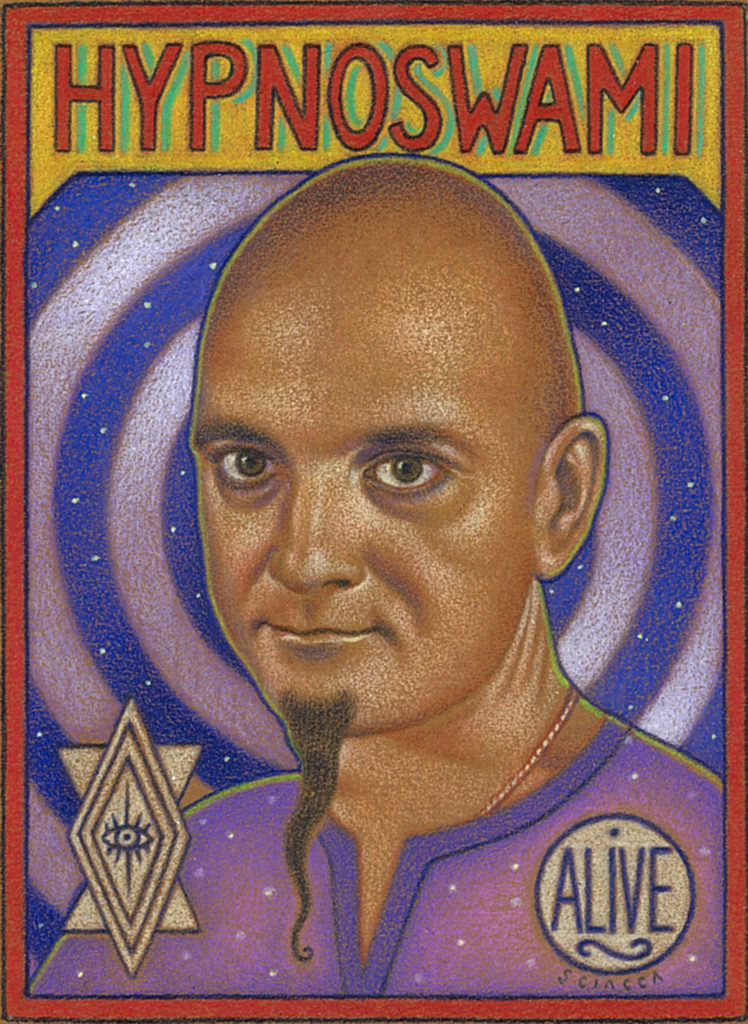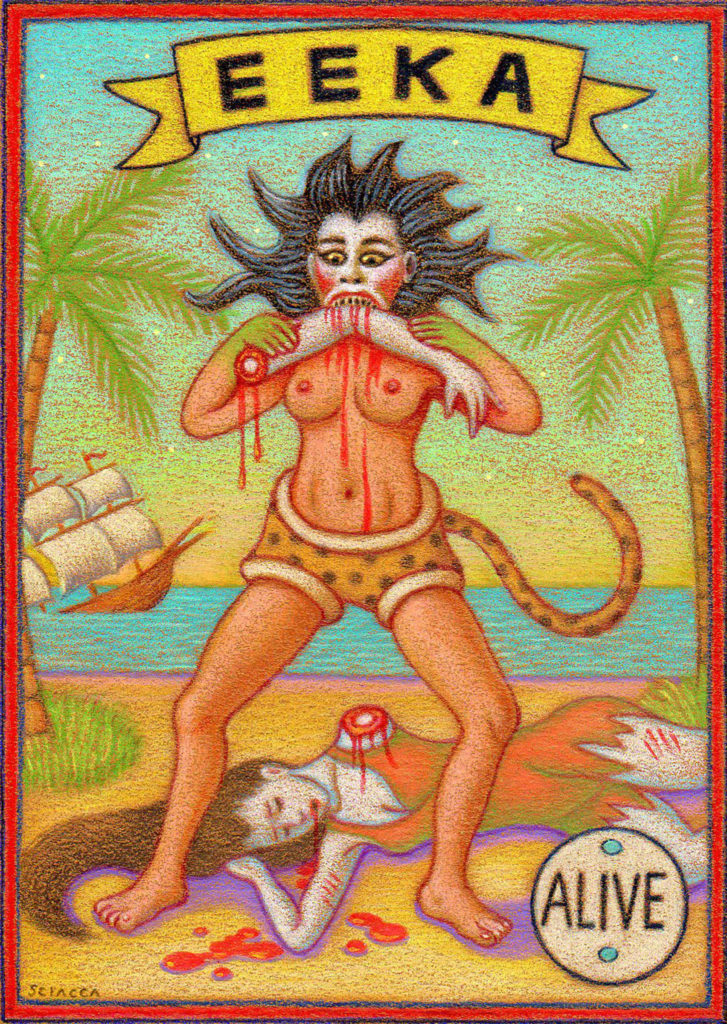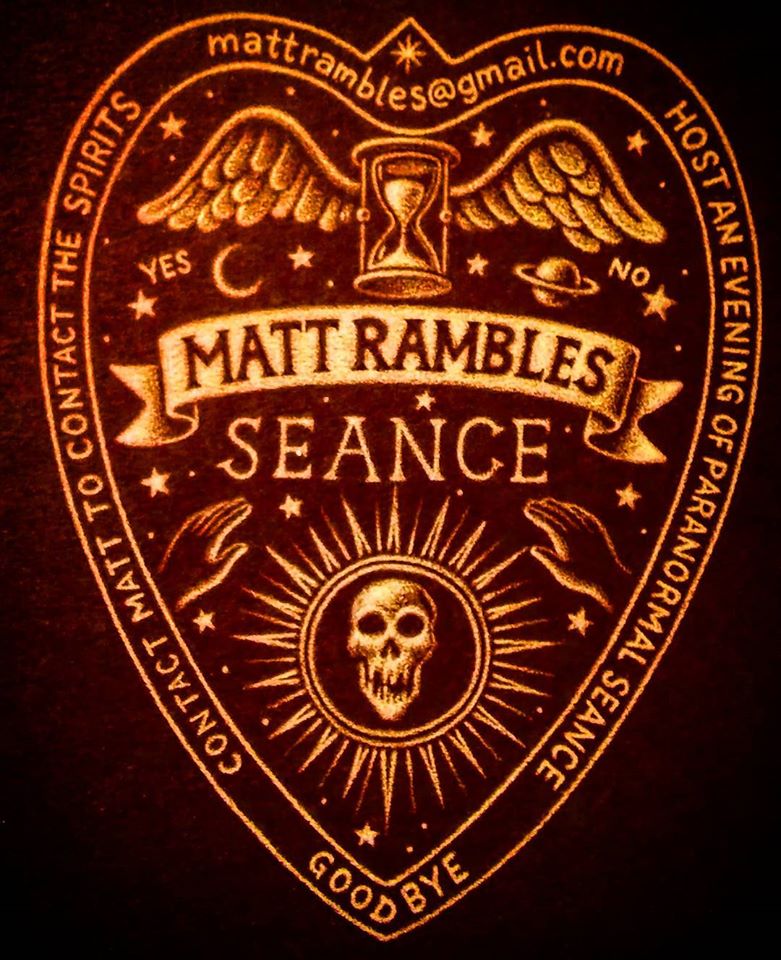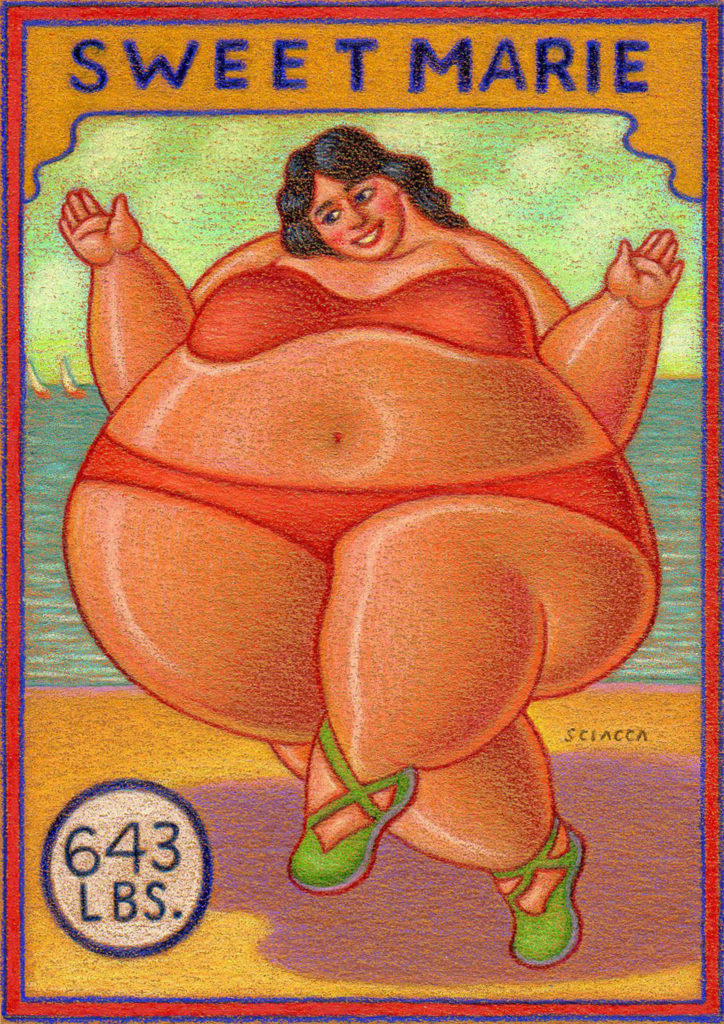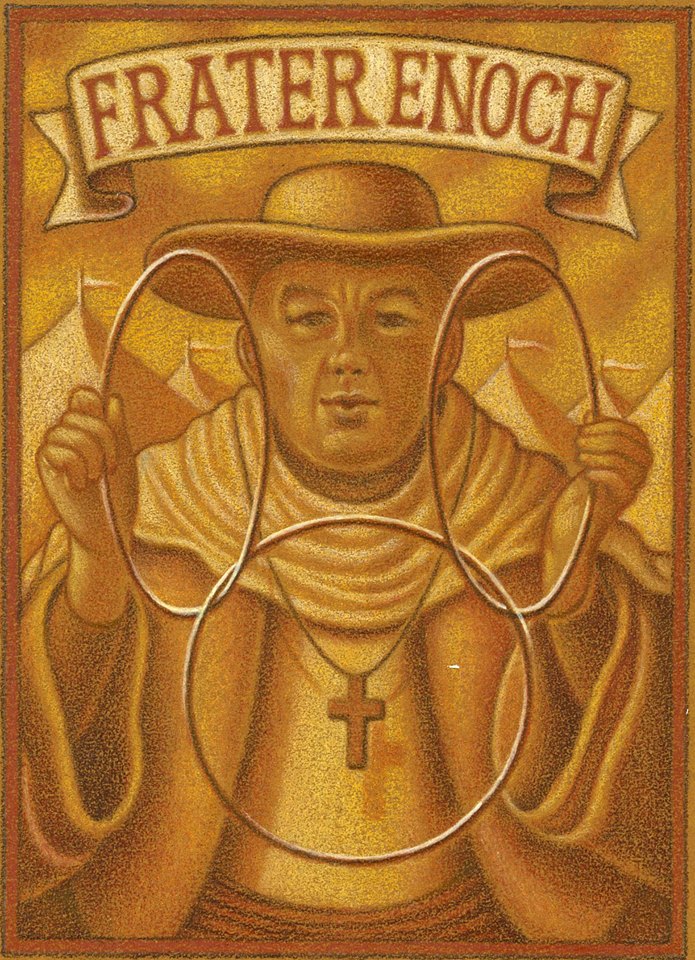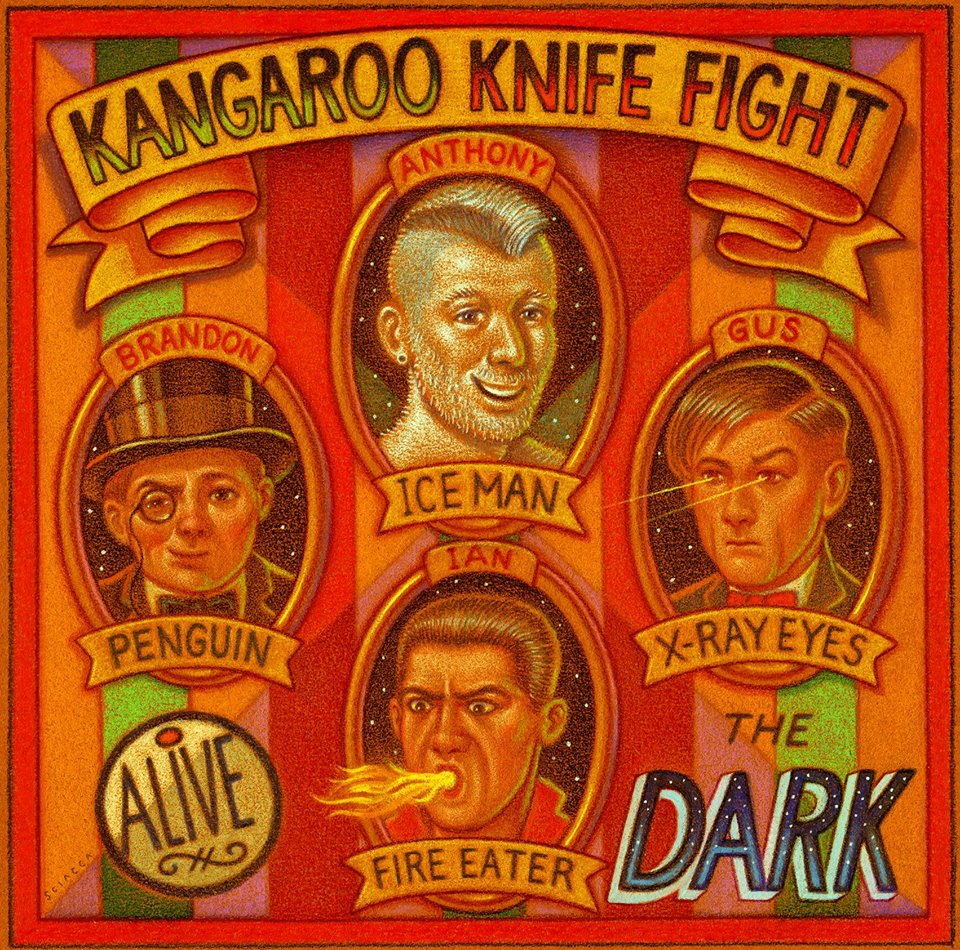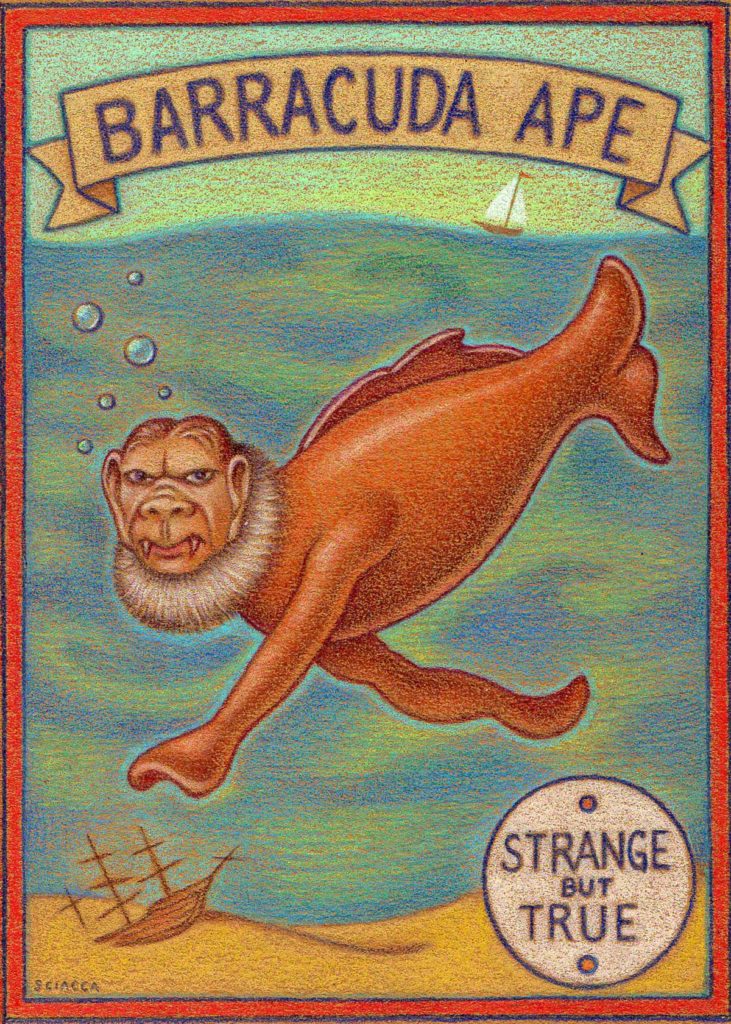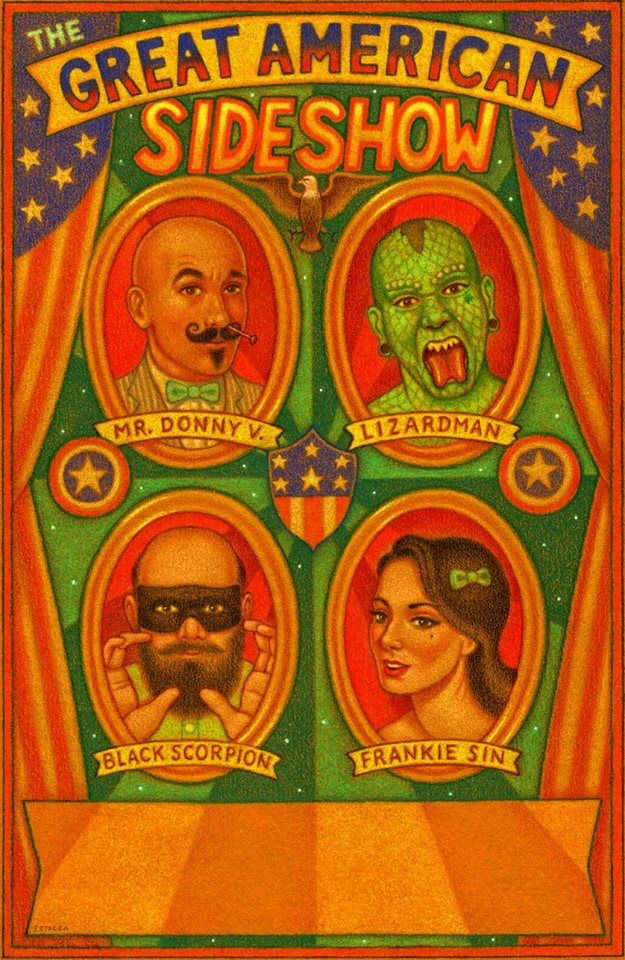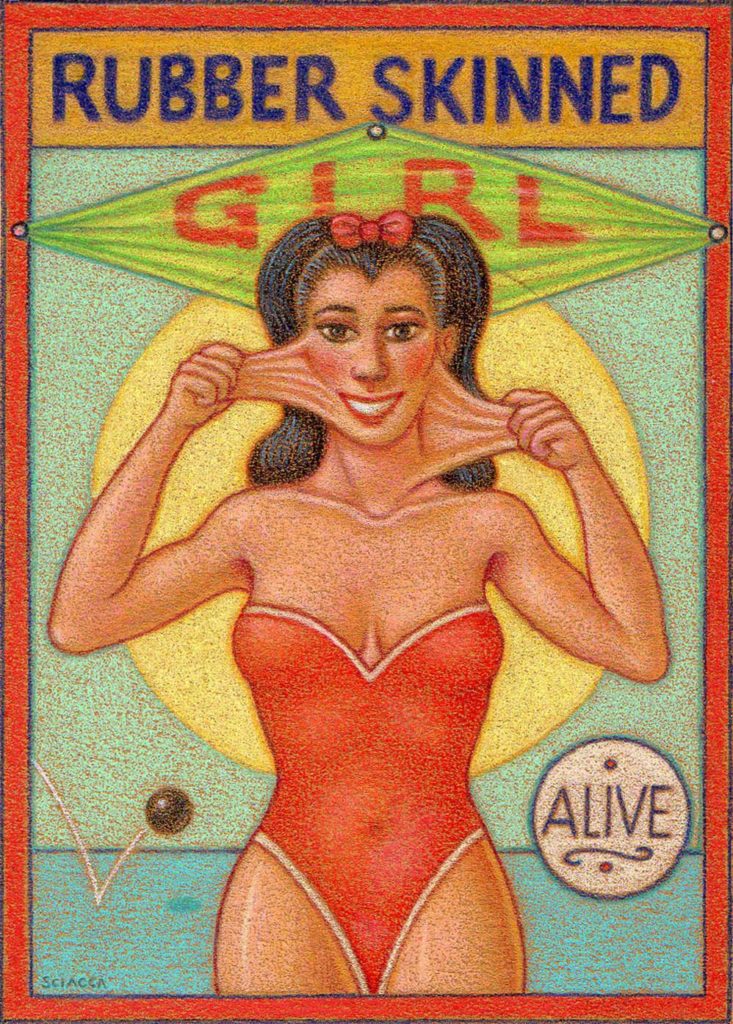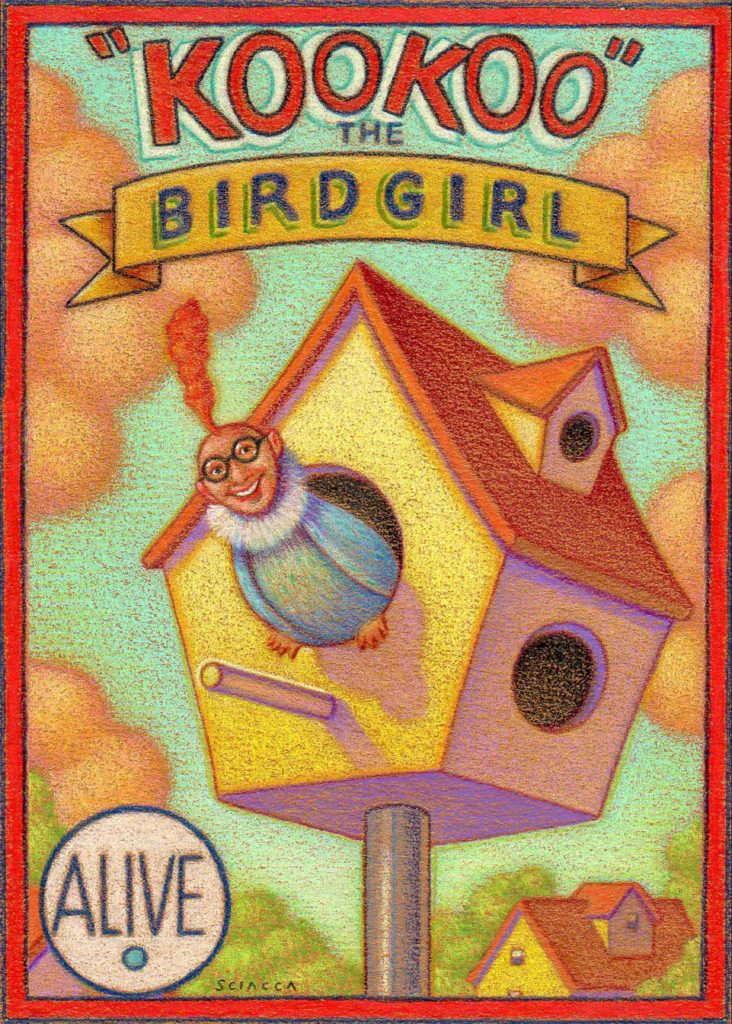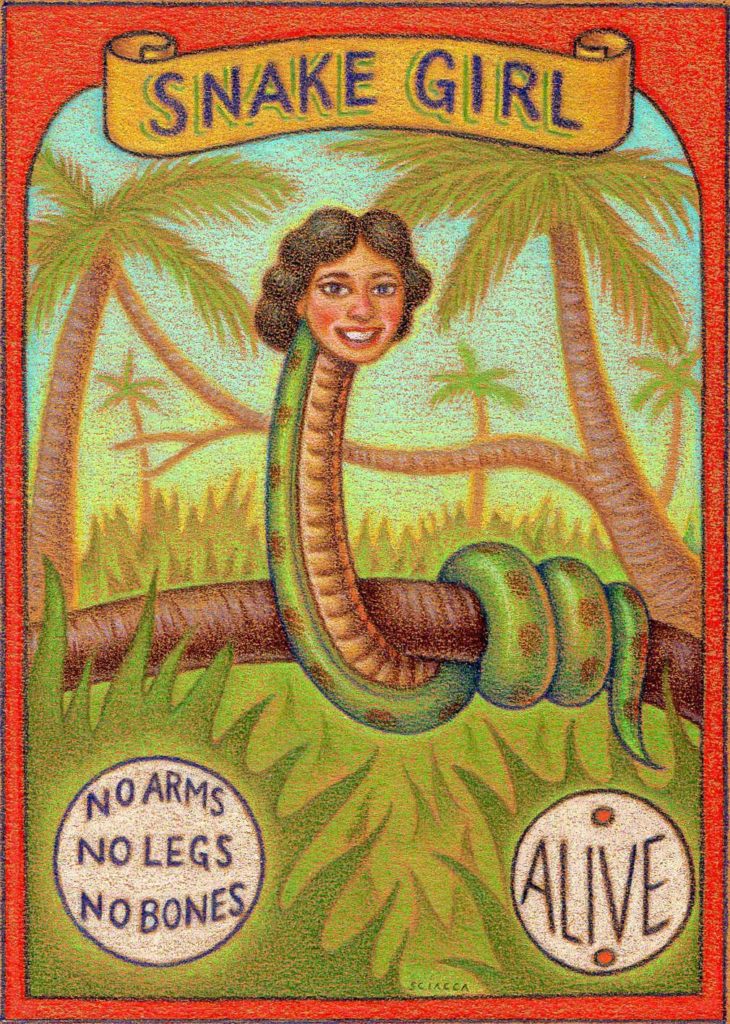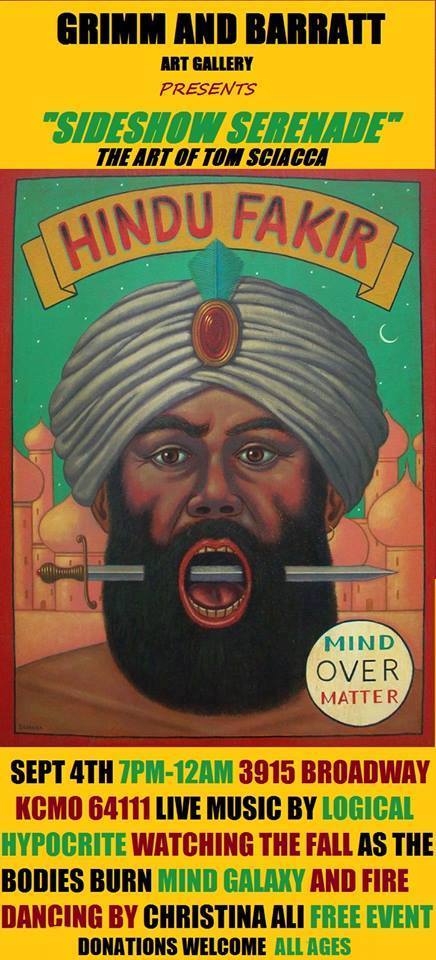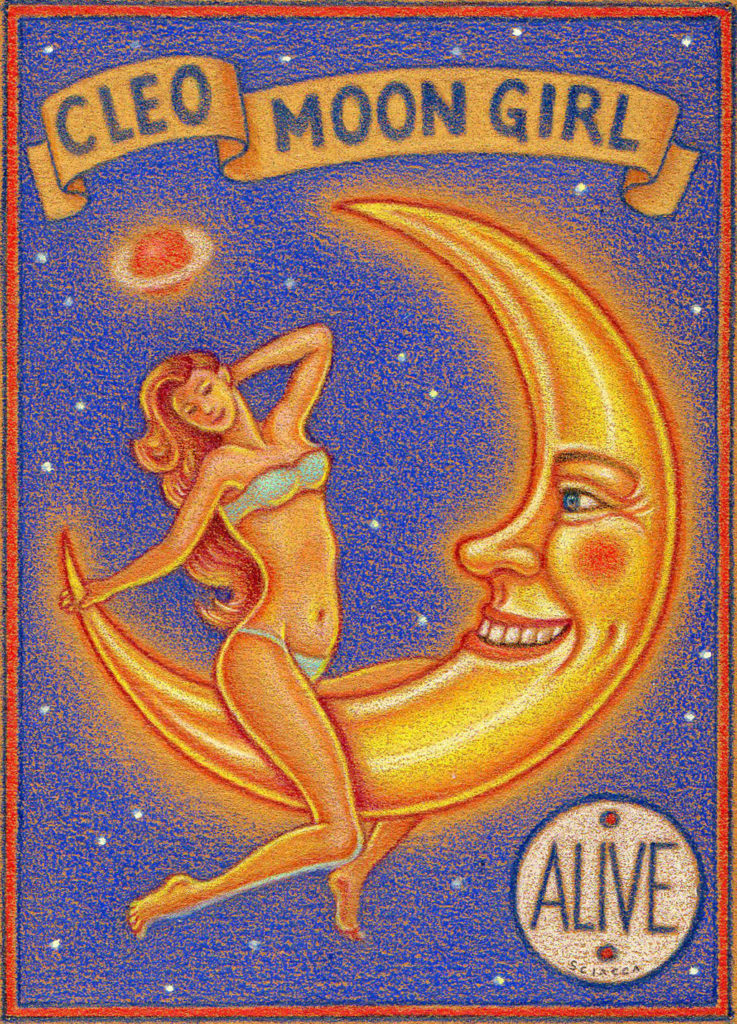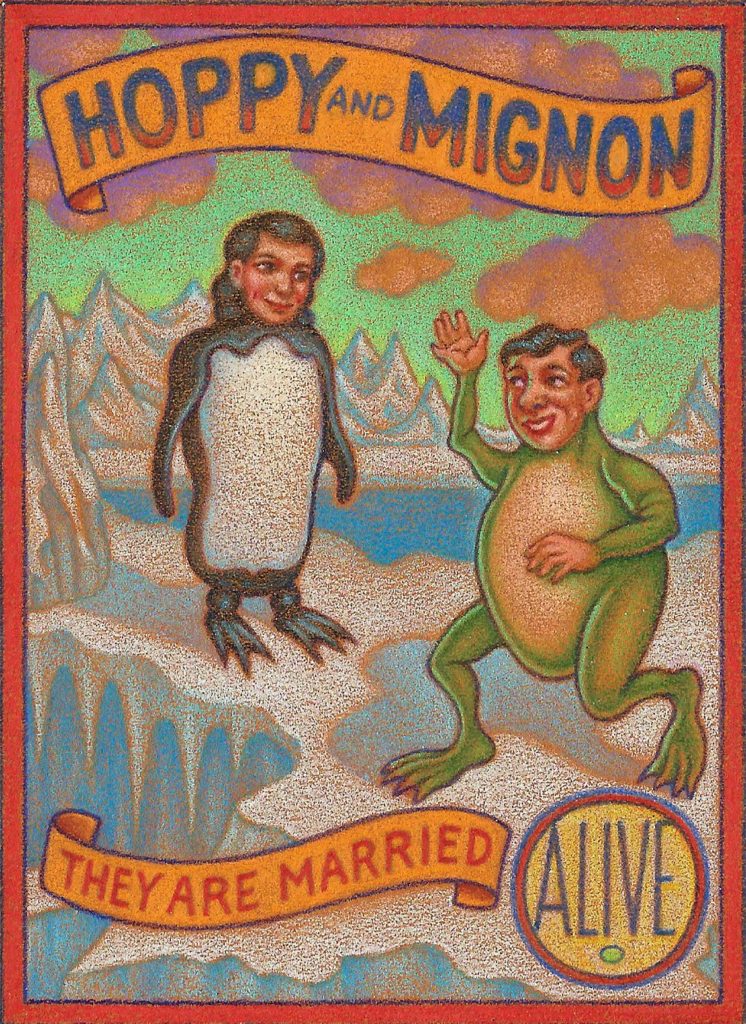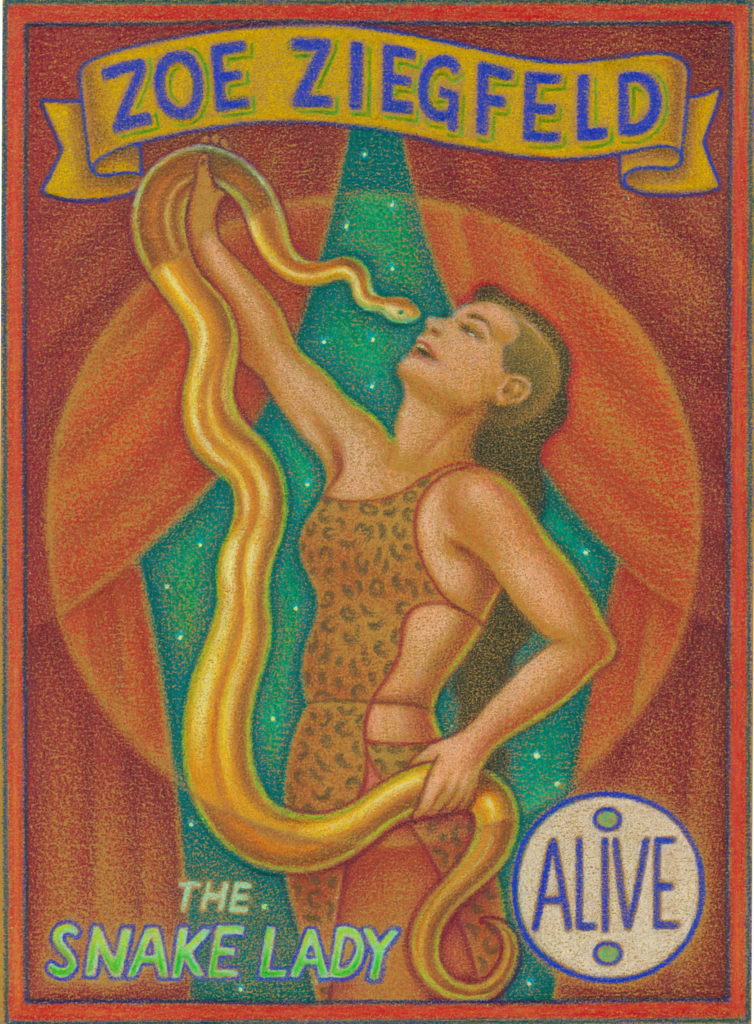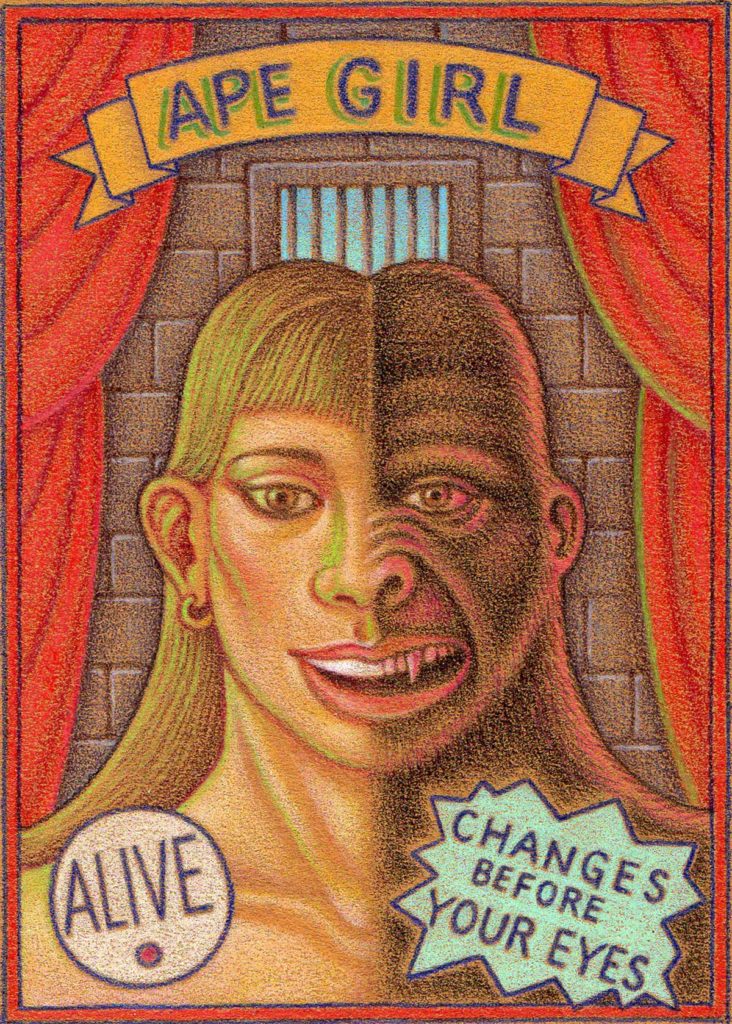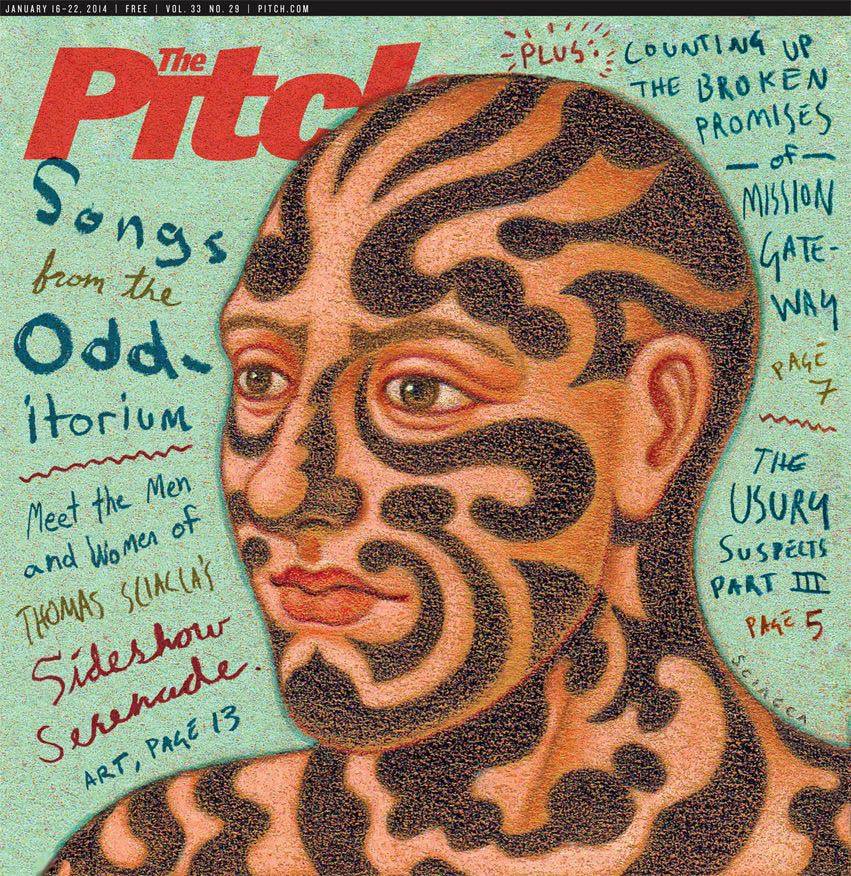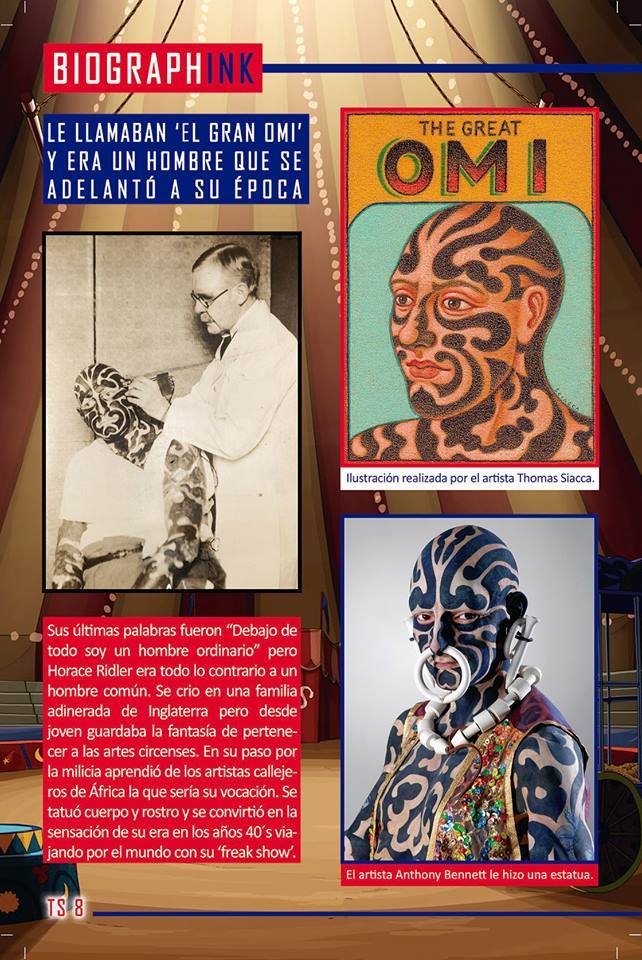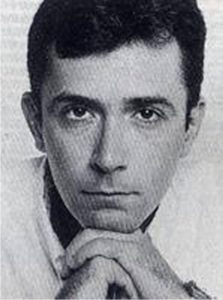 Also from him:
"Thomas Sciacca is a 1985 graduate of the School of Visual Arts in NYC.
"As an editorial illustrator he has created works with and for many nationally known publishers of newspapers, magazines, and books. Sciacca has taught in the design/illustration programs of the Ringling School of Art and Design in Sarasota, and the Kansas City Art Institute. Sciacca has also designed and painted theatrical sets for a range of adult and children's theaters in Kansas City, Missouri."
Three lovely slideshow videos: